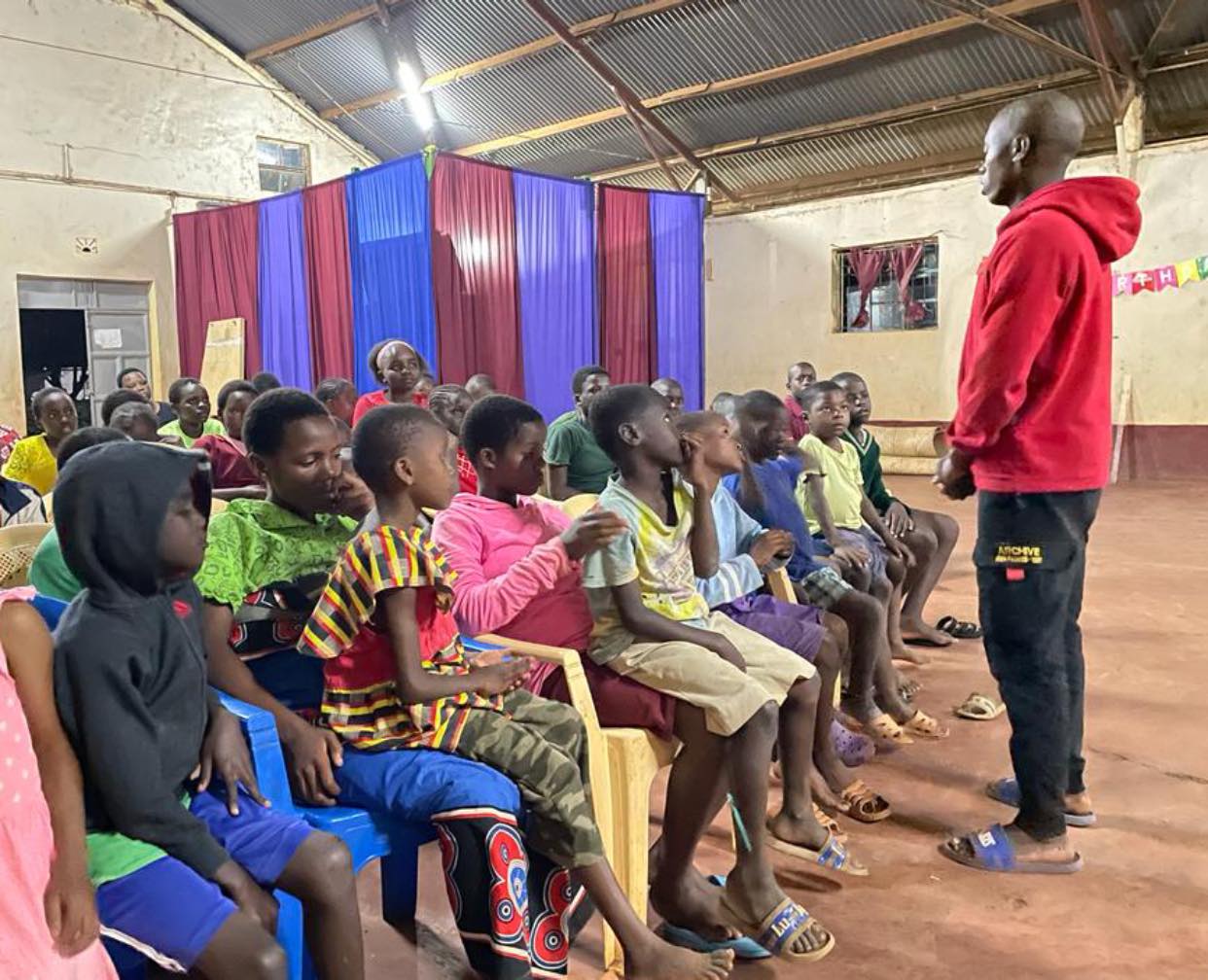 Faith Karimi and her brother Wilson were brought to EOFO by their elderly grandmother. Faith has a contagious smile that will light up any room. Her English is very good and she is excelling in her studies.
We have an exciting announcement that is going to make Faith and the other children you help care for at Each1Feed1 smile even more. We have recently completed a partnership agreement with a renowned International Academy to come to Thrarka and run our school. They have a proven method using technology and the Kenya 8-4-4 curriculum producing increased test scores in over 300 schools in Kenya and other parts of the world. This is a win win partnership that we are super excited about!
Now we need your help. Our cost to provide an excellent education and a protein packed lunch for one child is $360 per year or $30 per month. 10 students can go to school for $3,600. We are currently helping 125 students who, without your help, would have to drop out of school. Would you help us cover the cost of an excellent education for 2019 for children like Faith? Give Now.
Lime Green is the new color of the children's uniforms. While we ask the relatives of some of our sponsored children to help pay for uniforms and school shoes, we provide them for the 50 children living at Each1Feed1. This cost us $80 for good shoes and two uniform sets. 10 students can be ready for $800. 5 students can be ready for school for $400. Won't you consider this as part of your year end giving? Give Now.
Your gifts are directly helping to raise up the next generation of Kenyan leaders to Honor God, love others, and become good citizens of their country. We would be grateful if you make Each1Feed1 part of your year end giving. Gifts received by Dec 31st will be tax deductible in 2018. Give Now
Thank you in advance.
Sincerely,
Kyler Kanady
International Director
Each1 Feed1, International
"Accomplish awesome, faithful deeds, you who powerfully deliver those who look to you for protection from their enemies."
Psalm 17:7